As I can never remember how to upload avatars, and a few people have asked, I thought I'd make a guide like Ade's one for uploading photos.
Upload the file to a host site, such as Photobucket (See Ade's Guide to posting pictures,
here
), which I'll be using for this guide.
Resize the image, making it no more than 80x80 pixels, this can be done in Photobucket. Click on the photo from the album, then hover over it, and then go to resize, more options.
Then from this page, in the new size dimensions, change the larger of the two to be 80 pixels, which is the standard measurement. Then when the image becomes smaller, select Replace original at the bottom of the page.
Then return to the album, and select the smaller version of the image.
Copy the Direct Link code from that page, and go to your profile options page on TTT. Copy the code into the Link to off-site Avatar box.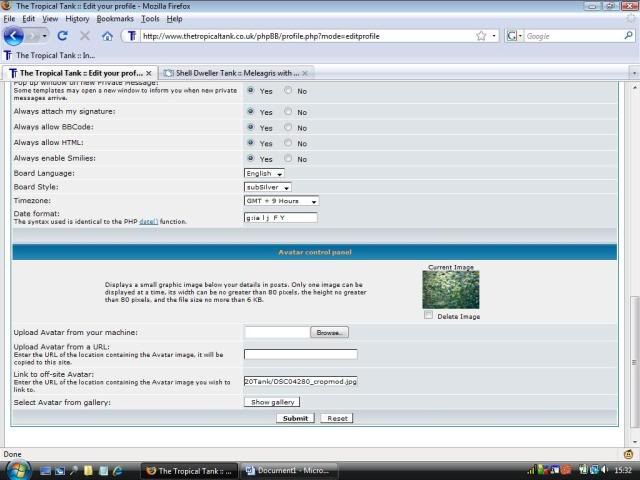 Click submit, and enjoy your new avatar! Hopefully it should have worked.