Hi, It's been awhile since I've been on here. I just thought I would give an update on my tank. So here it is.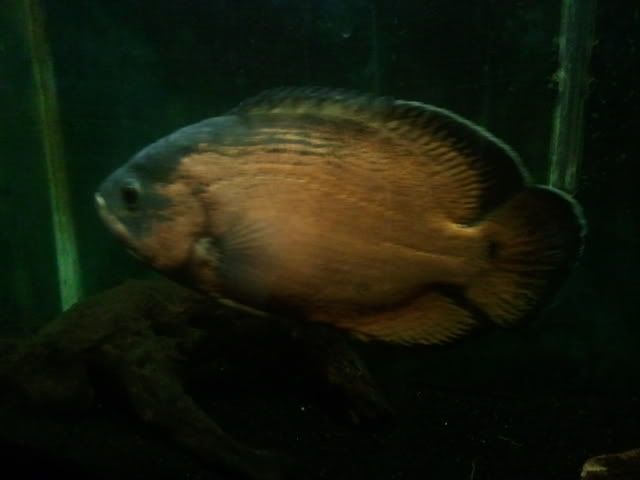 I'm still trying to find these two a new home so my Oscar can have the tank to himself but no luck as of yet. They coincide nicely; for now.
I do have a question. About a month ago I bought 10 feeder goldfish for my Oscar. Normally, he eats all 10 within a day or two. This time was different. He ate one here and there but I still have 3 left and they're continuing to grow. They're still small enough for him to eat but he doesn't bother with them. Anybody have any advice or should I find a home for the goldfish? Also, can i "get away with" keeping the firemouths in there for a bit longer as long as I have good filtration and continue to do weekly water changes?