the intense light from the 150w mh has been very good for the plants, there has been a lot of fresh growth from most species unfortunately a couple of anubias have not faired as well but I have a few on standby just in case that happened.
another shot from the original area for an idea of how slow this plant is to fill in.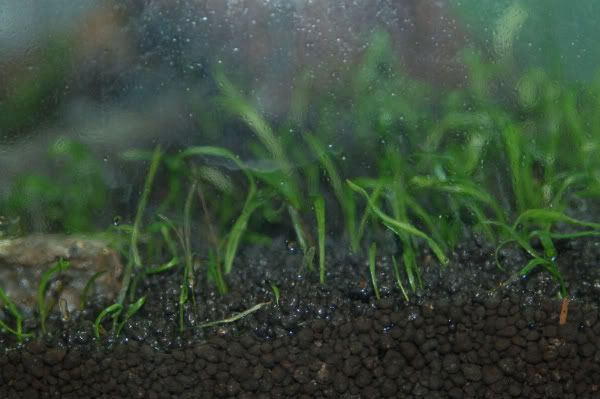 week 2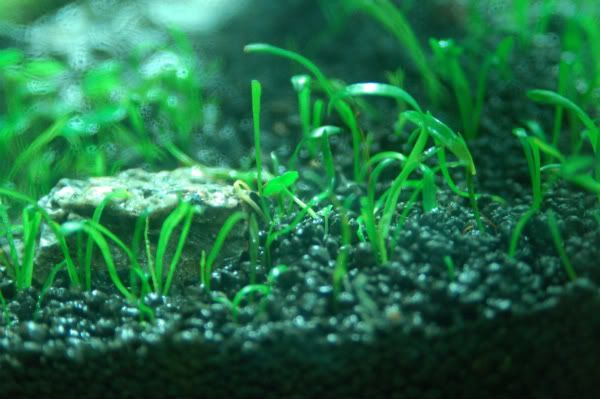 week 6
I am now finally able to follow the development of the roots and runners as one has reached the glass.
a full tank shot with the halide lamp over it, the light from the ada bulb apears very green in this shot.
I am now seriously considering keeping the mh light over this tank for the remainder of the start up period. silly light levels and no algae