Mind you I am not a great photographer nor a great aquascaper
This is my 29. It has been running and planted for about 2 years now. I recently have been neglectful and have had a bad hair algea outbreak. I also had a lot of plants that had gotten tall and leggy so last night I trimmed all my red ludwegia way back....you cant see it, it behind the wood. And I pruned the heck out of my rubins sword. I have decided to become a little more agressive about managing this tank cause it is the centerpiece of my kitchen. The wod is currently covered in algea but I boiled it last night so now it is cooked and will be gone in a couple of days. The fish like it cooked and have been munching away at it all morning.
SO it is the home of my 2 male pearl gourami....they were sold as a pair
I call them Lance and Jorge(horhey). Jorge is the big one. There is a shoal of 6 rummy nose that I refer to as the peanut gallery. And there are 3 queen loaches that I call the brat pack. There were 3 ottos but I havent seen them in ages?????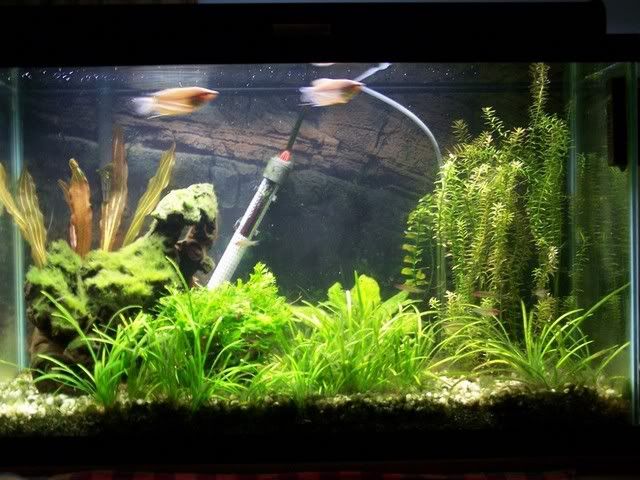 Jorge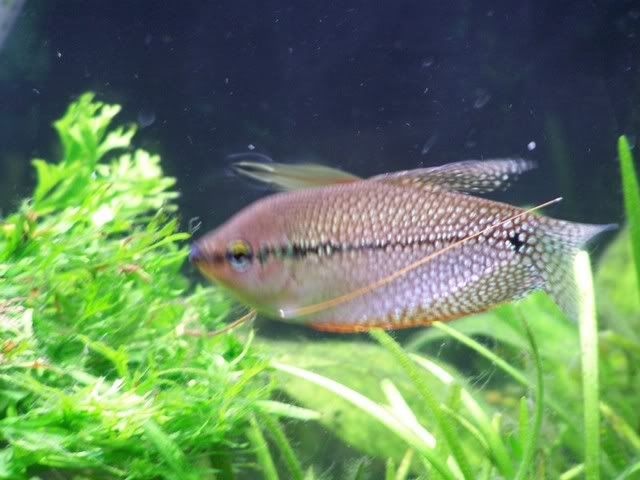 the peanut gallery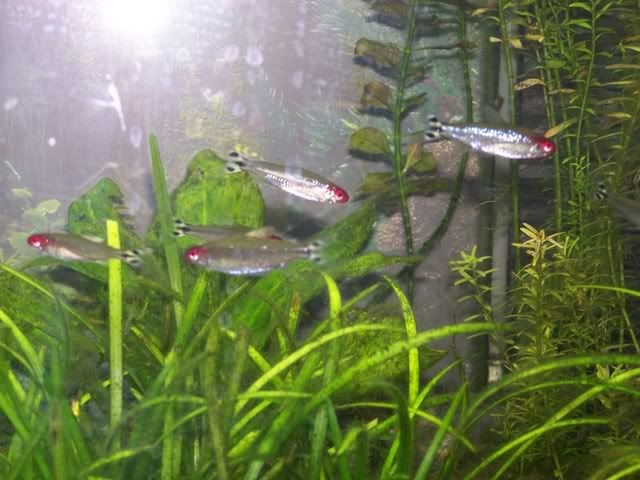 the rotala that your cuttinge came from Jacob. I cut about 8 inches off the top of all of them when I took the cuttings. I started with 5 strands about 3 months ago
And that is one of the loaches having a vertical swim
And this is feeding time. If you watch the begining closely you will see why I call the loaches the brat pack