Since i gave up my Gibberosa a couple of years ago i have regretted it probably everyday. It was the one fish i had always wanted to keep & i think i was probably a little too hasty in swapping back to mbuna. A couple of weeks before i went to Ireland i had a tank rescape (again) & am now the proud owner of 6 Mpimbwe
I did try & track down my old group but didn't have any success!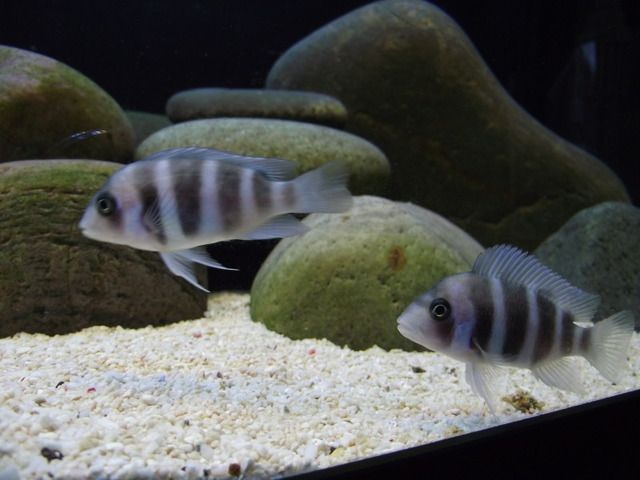 I have 2 Blue Dolphins in with them as well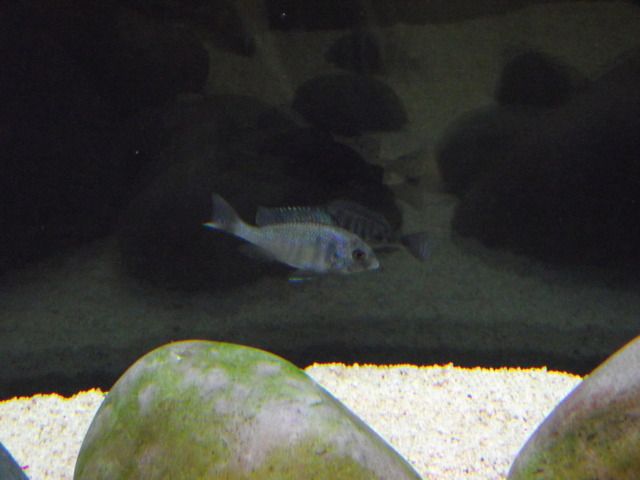 Peter the Panda saw the camera out & wanted his picture taken!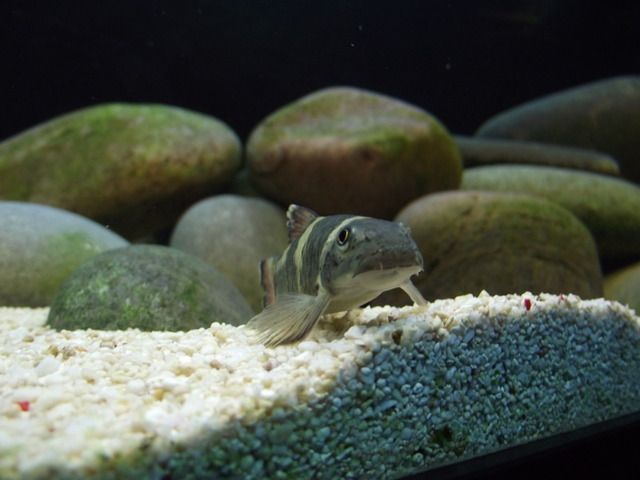 It took me nearly all day to change the tank over, i had all the ocean rock that i'd taken out on bin liners to dry out, when i came to move the rock i found 3 fry in a little puddle on the bin liner! 1x Red Zebra & 2 x Hongi, one of the females had spat her eggs but i couldn't hatch them in the tank