OK, i finally have pics of him. But only a couple are good quality, so do excuse that. I find it hard to catch his colour in the properly, so he doesn't look the most colourful fish in these pics but A) i didn't have time to have lots of photos to capture his colour ann B) He's still young so his colours arn't full...
This is funny....
These show his colour a bit more...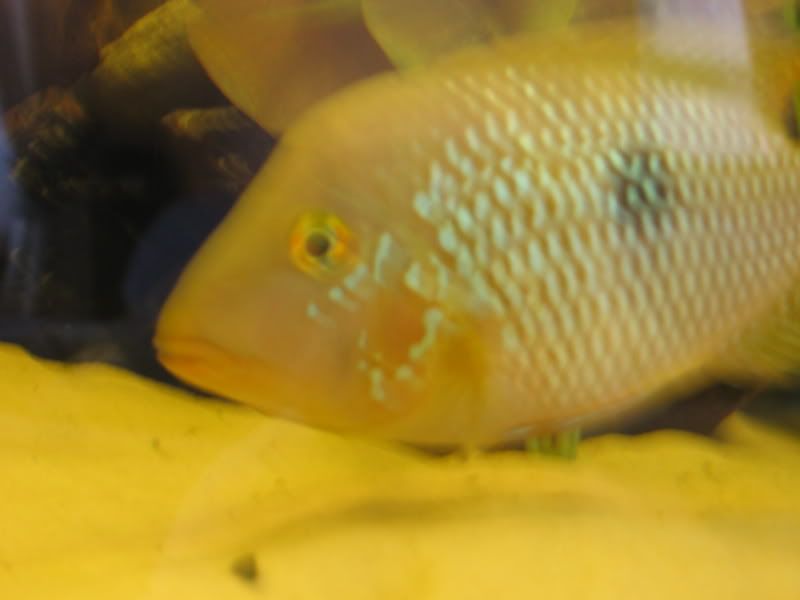 Coming from under the filter...