I have yet another question for you, appologies but I want to get this right!
The first of our tanks is almost ready to have its first fish added. My son has a small 19l Fish Pod Moon tank, it isnt huge but it is perfect for his bedroom. It has been cycling for a week now and I had hoped my API master test kit would have arrived so I can double check the water but sadly not.
In the mean time my son has decided he'd love a school of Neon Tetras or Cardinal Tetras as well as a Siamese fighting fish. Now I know the fighters can be aggresive and I have explained that they may not be a great idea in his tank, also having had fighters before now, their tails can get nibbled too so he may not look too great! Can you reccomend a good looking fish that would live quite peacefully with the tetras in his tank? Is 19l even enough to have say a dozen Tetras and one larger fish?
Here's the tank in question-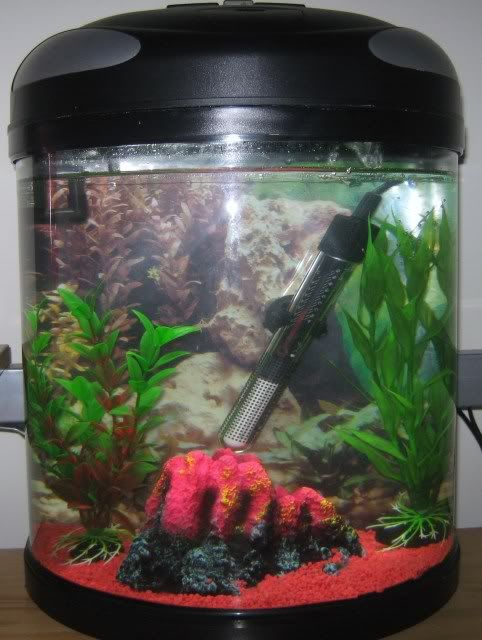 Once again your advice is greatly appreciated
DJ