As I gather you lot are having a very cold winter, I thought you might like some summer pics from my garden. It is 27C today so very pleasant.
We cleaned out the pond for the first time in over 7 years last October. Hebes down the left were pruned heavily as they were hanging over almost half of that side of the pond.
The oxygen weed was cleared out as it was so thick the fish were having to carry machetes to get through it!
Last weekend Grant hung the hanging baskets off the end of the far deck. I planted them with ferns that had been growing randomly in places they were not meant to be (a result of throwing dying leaves from potted indoor ferns out the bathroom window!)
I will start with the pond pics then make my way around to the hanging baskets...
This is the pond taken from the verandah. It is approx 3m wide x 6m long and holds around 6,500 - 7,000 litres. The verandah has a second deck at a lower level that hangs over the pond by almost 1 metre. It goes under the overhang at the far end by about half a metre.
Closeup of the ferns hanging off the far end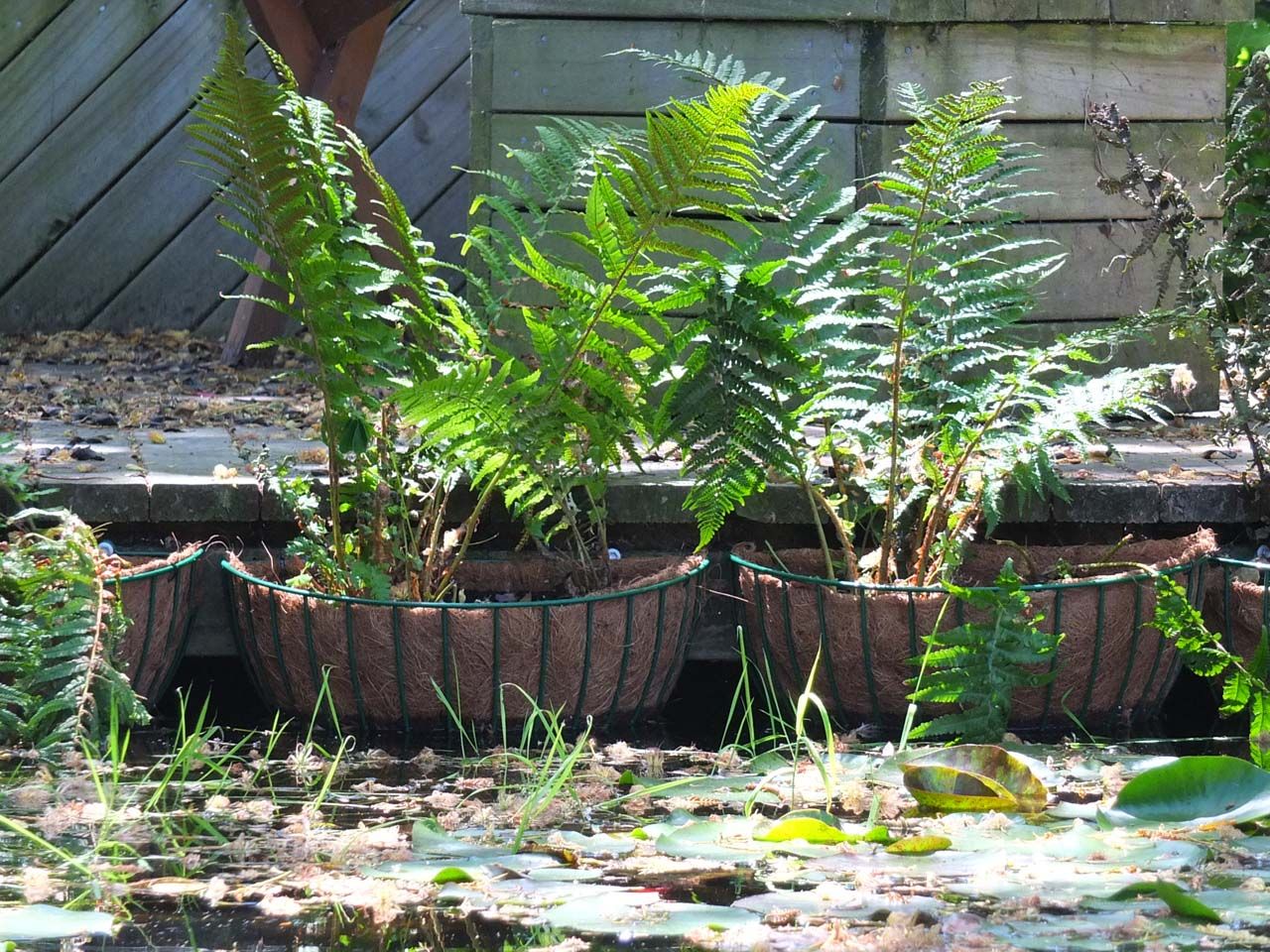 Fish feeding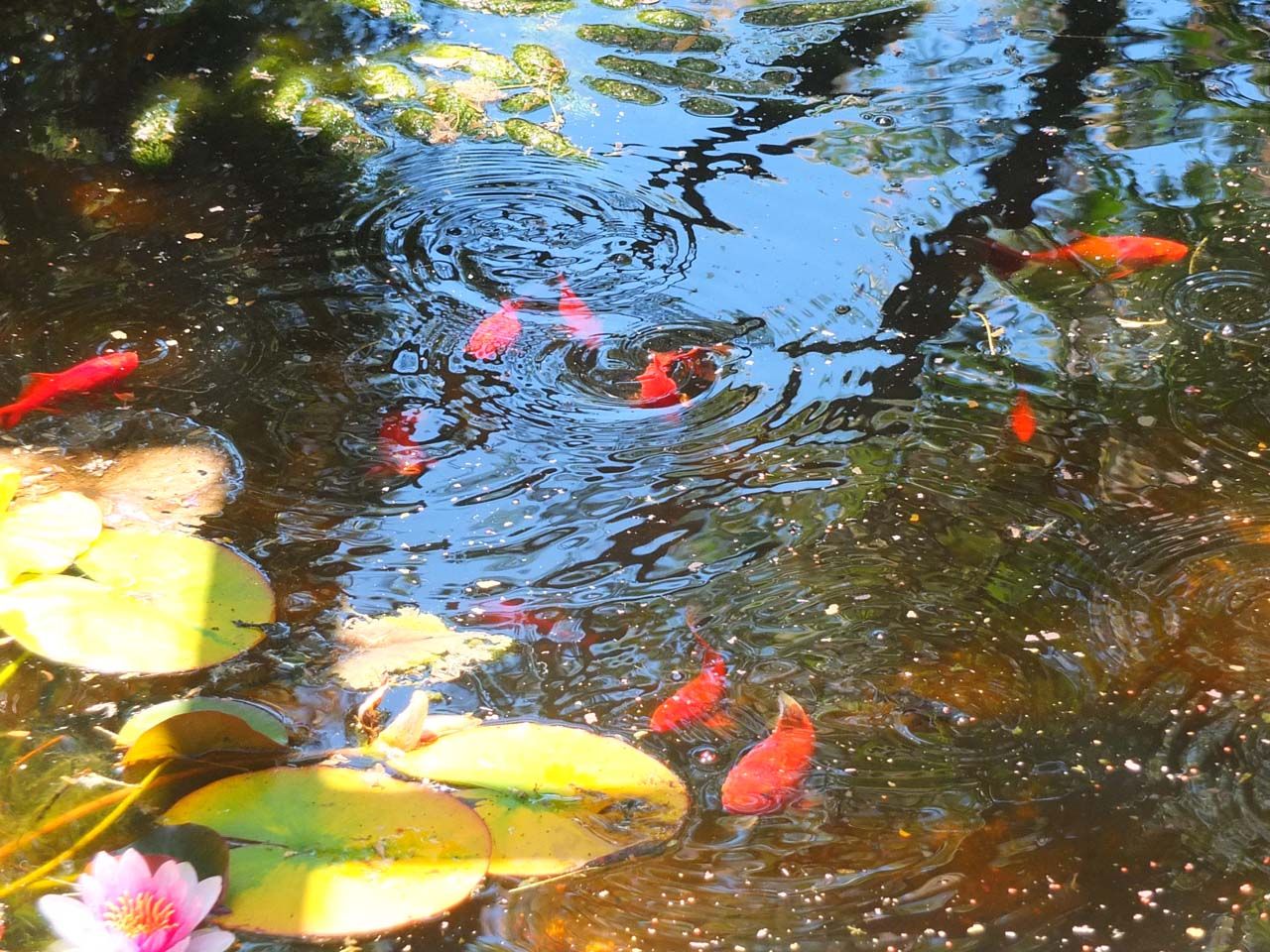 Centre of lawn to the right of the pond. The pond is longwise down the left of the front yard. This is the centre, then there is more to the right but not seen in this pic.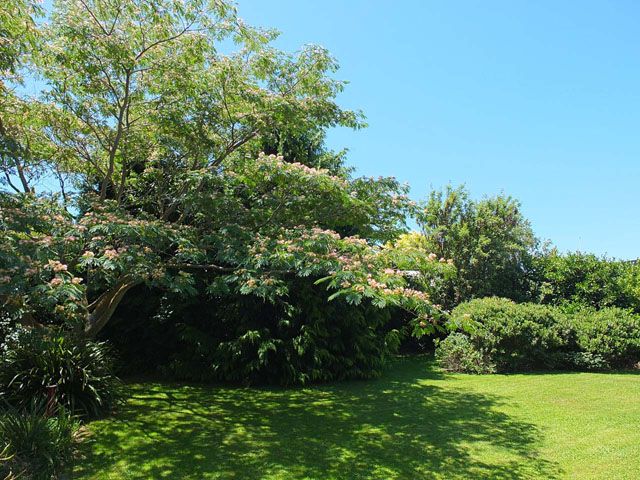 I am pleased with the hanging baskets. They are drip watered through an auto system. If they relied on me getting the hose out they would be dead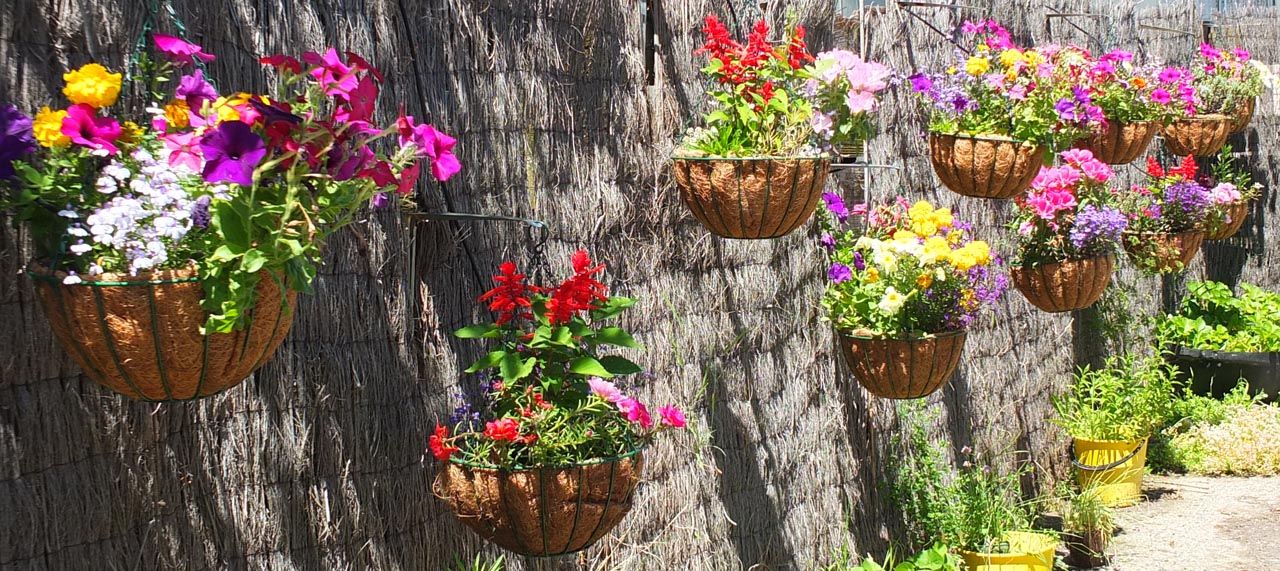 Here are some close-ups of a few of them...