I thought I would post this in this section due to it not being fish related.
When I arrived home this evening I checked the egg tubs that I have been incubating some pygmy chameleon eggs in and had a little bit of a pleasant surprise.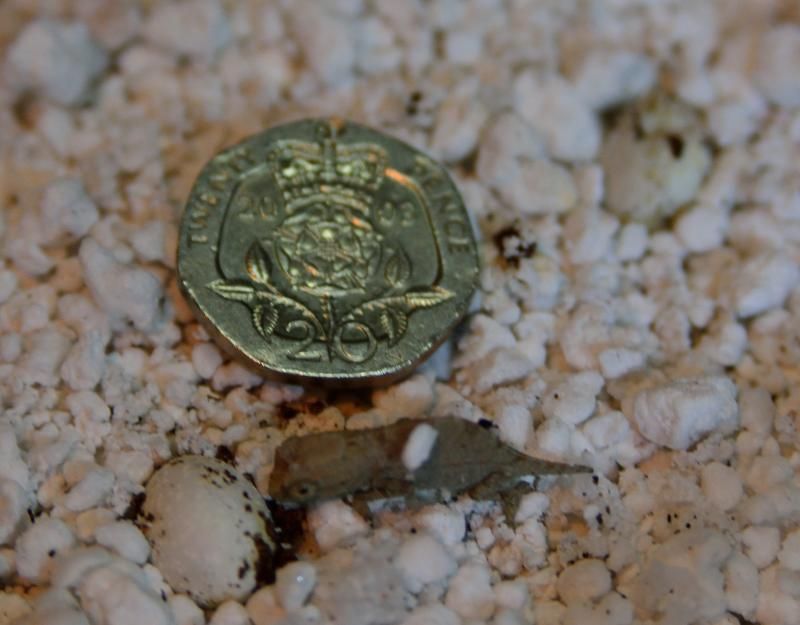 my first hatchling bearded pygmy chameleon had decided it was time to arrive.
as I gently transferred it to the grow on container Lucie managed to grab a picture of it on my little finger